The Frameworks reveal takes place Friday, September 30th at 2pm PT, but Frameworks collectors can access the project early here:
Frameworks is a 5-track EP with Daniel Allan, clear eyes, Bloody White, Lackhoney, Subb, Pluko, and Deegan.  It's the debut of the Sound Protocol - with this drop living on both sound.xyz and reocragun.xyz (powered by Bonfire) at the same time.
Everyone will mint a Frameworks pre-reveal asset, which will be revealed with the song and rarity two days following the public mint. All songs on Framework will be available here, and on my profile on Sound.xyz.
The artwork was made with Evrlstng and gho$tlord - taking 2D creations and reimagining them into a 3D format.
My last album Diary of a Loner was introspective. Frameworks is bold and in your face.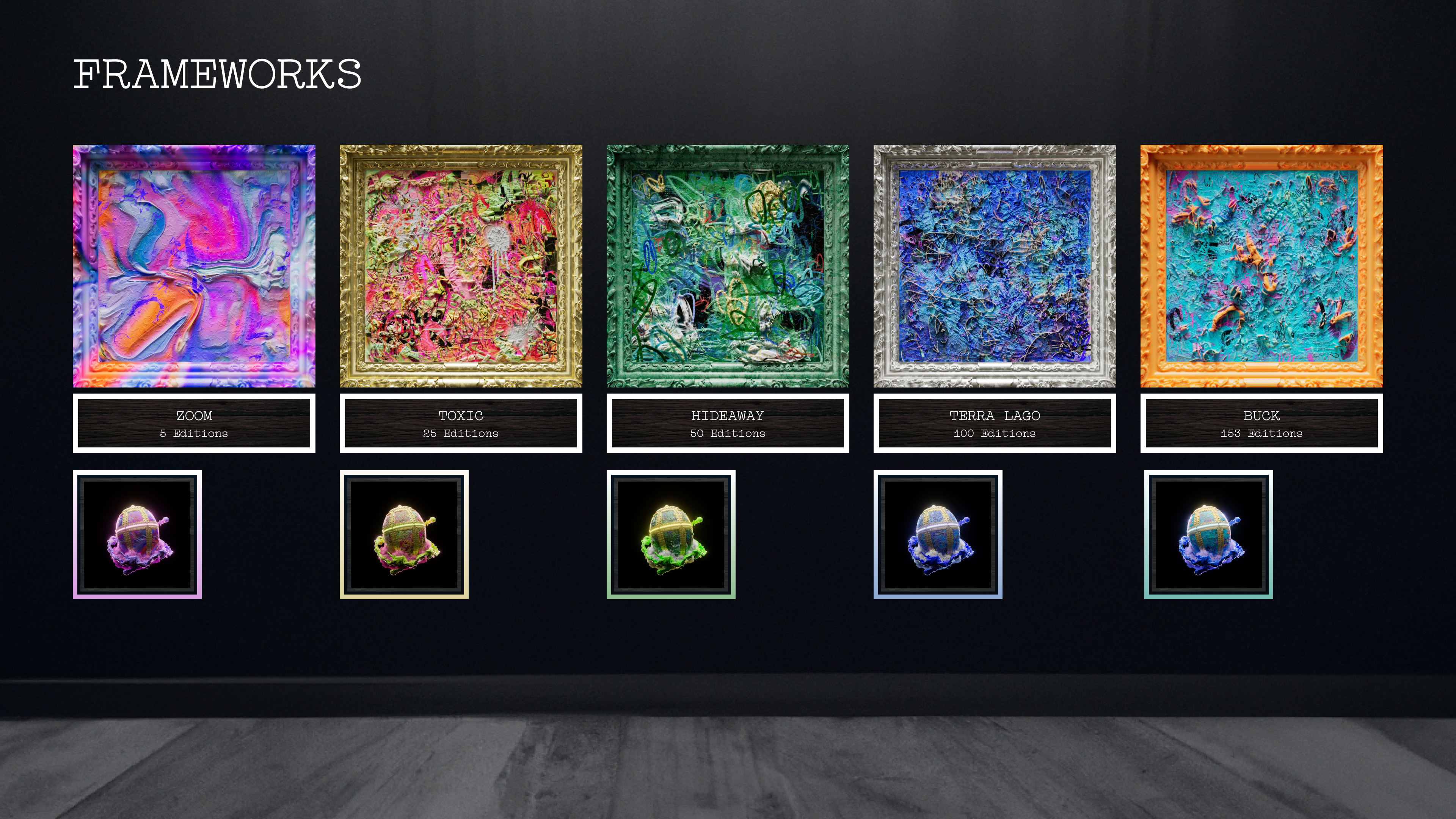 Ableton architect. Music NFTs @LNRZDAO
What is the total supply?
Frameworks has a Total Supply of 333 NFTs.
What is the maximum mint per wallet?
During the Free Mint, each wallet is eligible to mint 1 Frameworks NFT.




During the Presale, each wallet can mint up to 5 Frameworks NFTs.




During the Public Sale, each wallet can mint up to 10 Frameworks NFTs.
Frameworks will roll out in the following phases:


Phase 1: Free Mint

Reo Cragun Genesis Sound.xyz holders are eligible for a free mint on Tuesday, Sept 27th at 12PM PST.


Phase 2: Presale

All Reo Cragun Sound.xyz, Catalog, Zora, and LNRZ crowdfund collectors can mint on Tuesday, Sept 27th at 2PM PST.


Phase 3: Public Mint

The public mint starts on Wednesday, Sept 28th at 2PM PST.
When are the assets revealed?

Everyone will mint the same Framework pre-reveal asset. These assets will be revealed to show the song and rarity on Friday, Sept 30th at 2PM PST.